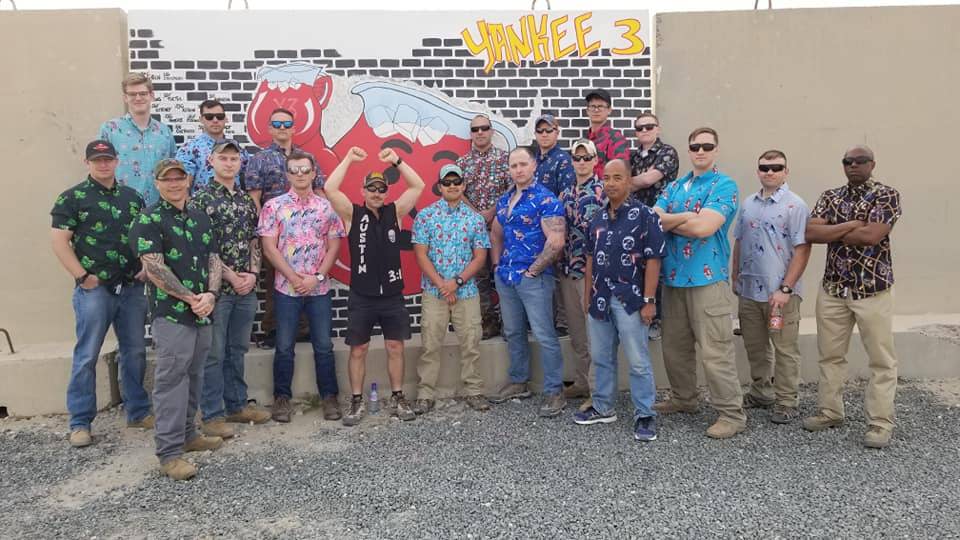 Taking a cue from a post on RSVLTS Insiders, we are going to launch a program called "RSVLTS Deployment Boxes" that allows our community to give RSVLTS gear to brave service members who are protecting our asses overseas.

To date, 102 overseas military members have benefited from our Deployment boxes.

Sign up below to join the movement.
Each month we select a unit, team or brigade overseas and set a specific shirt goal for their Deployment Box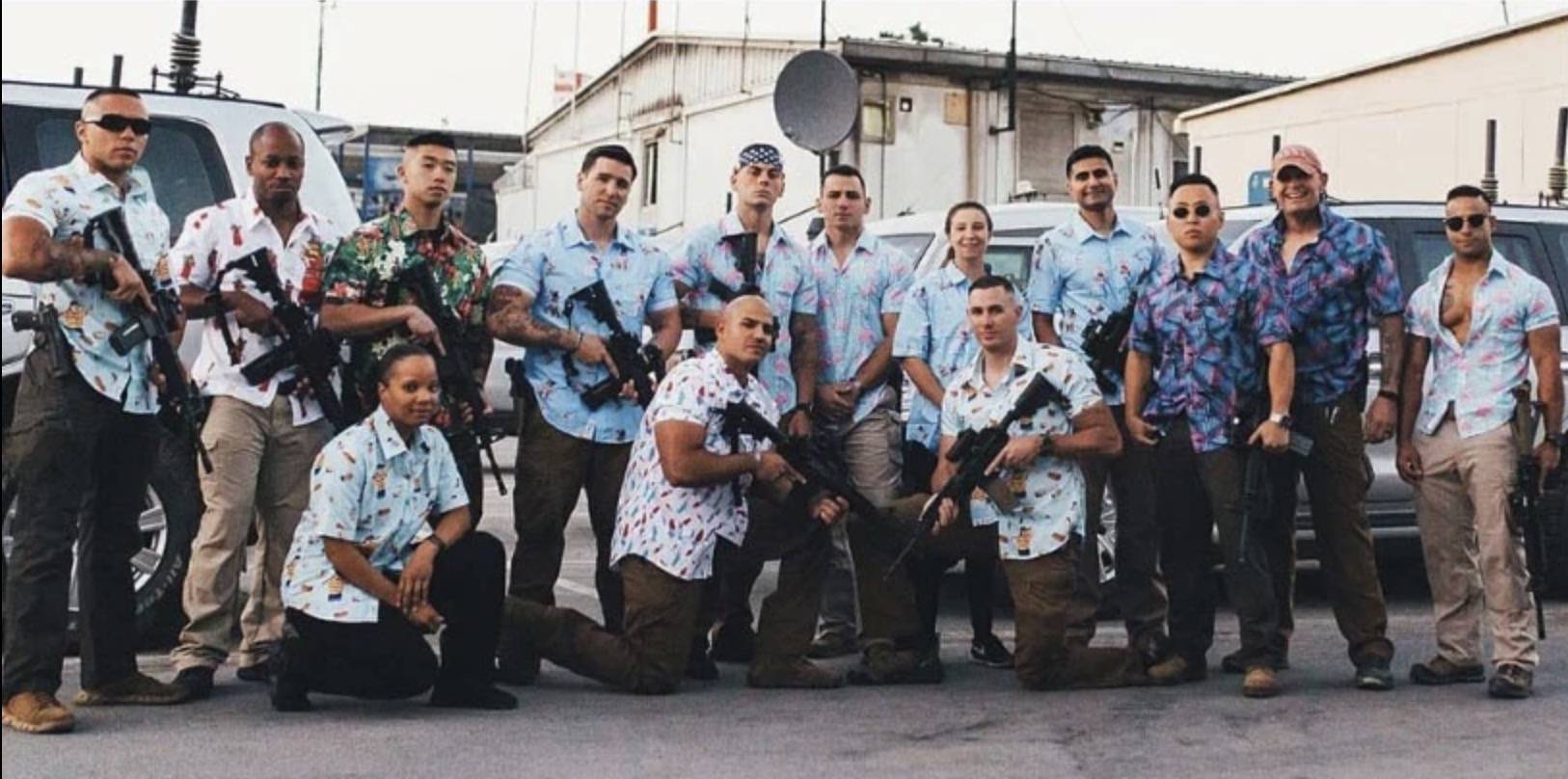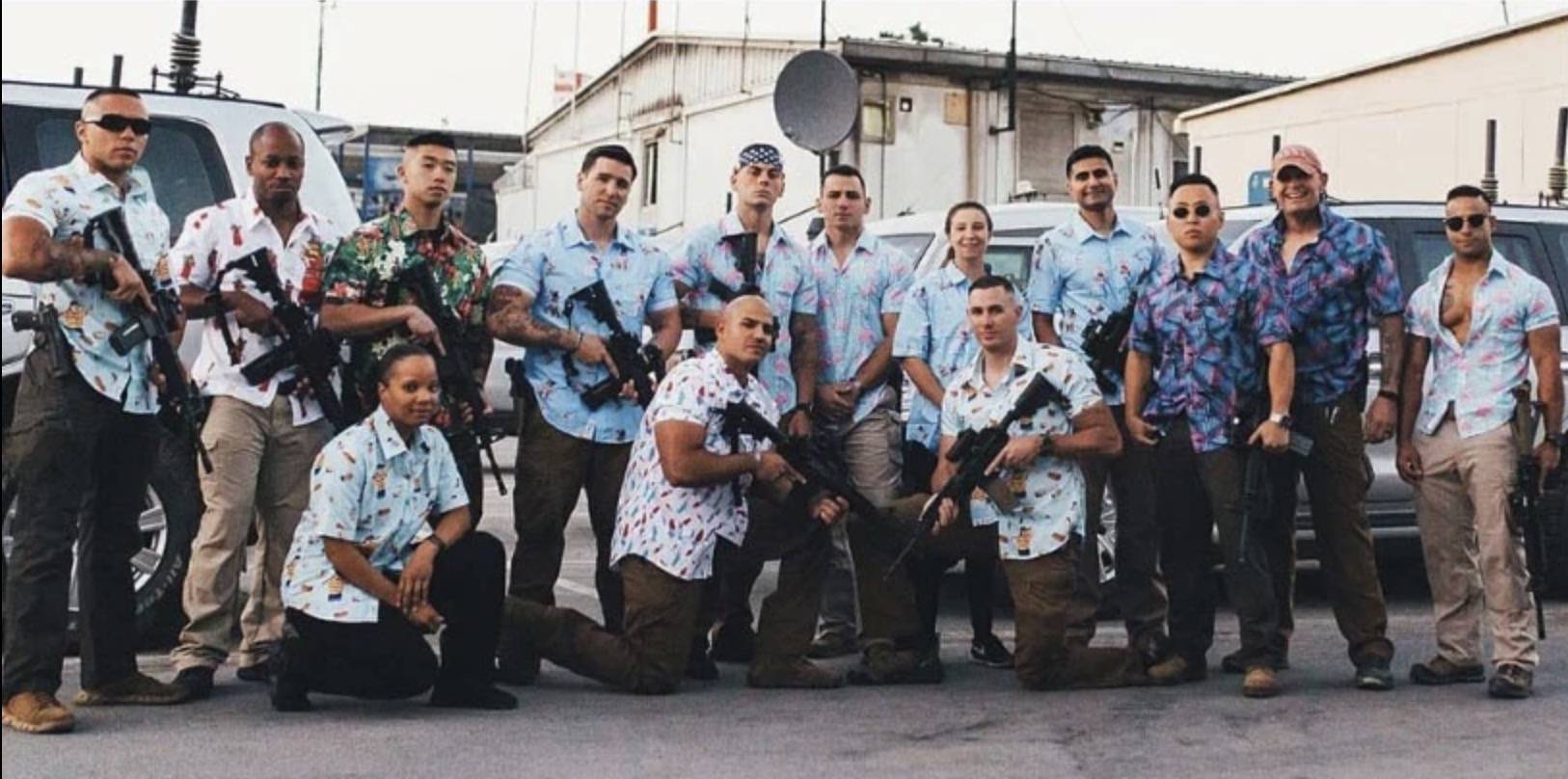 We then put a call out to the RSVLTS community who helps to fill the Deployment Box by buying shirts (at an extremely steep discount).

You just order as you normally would and we take care the rest.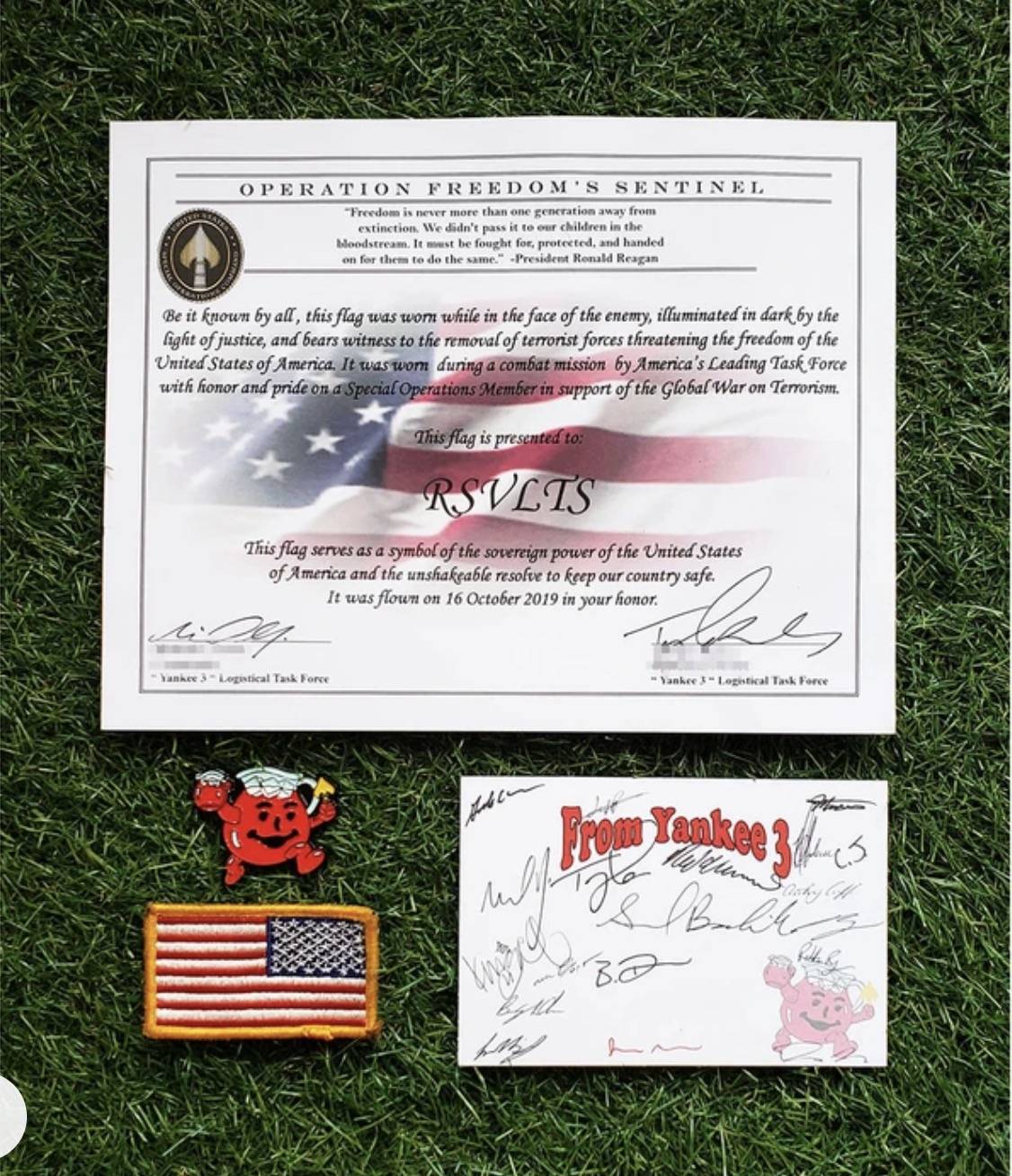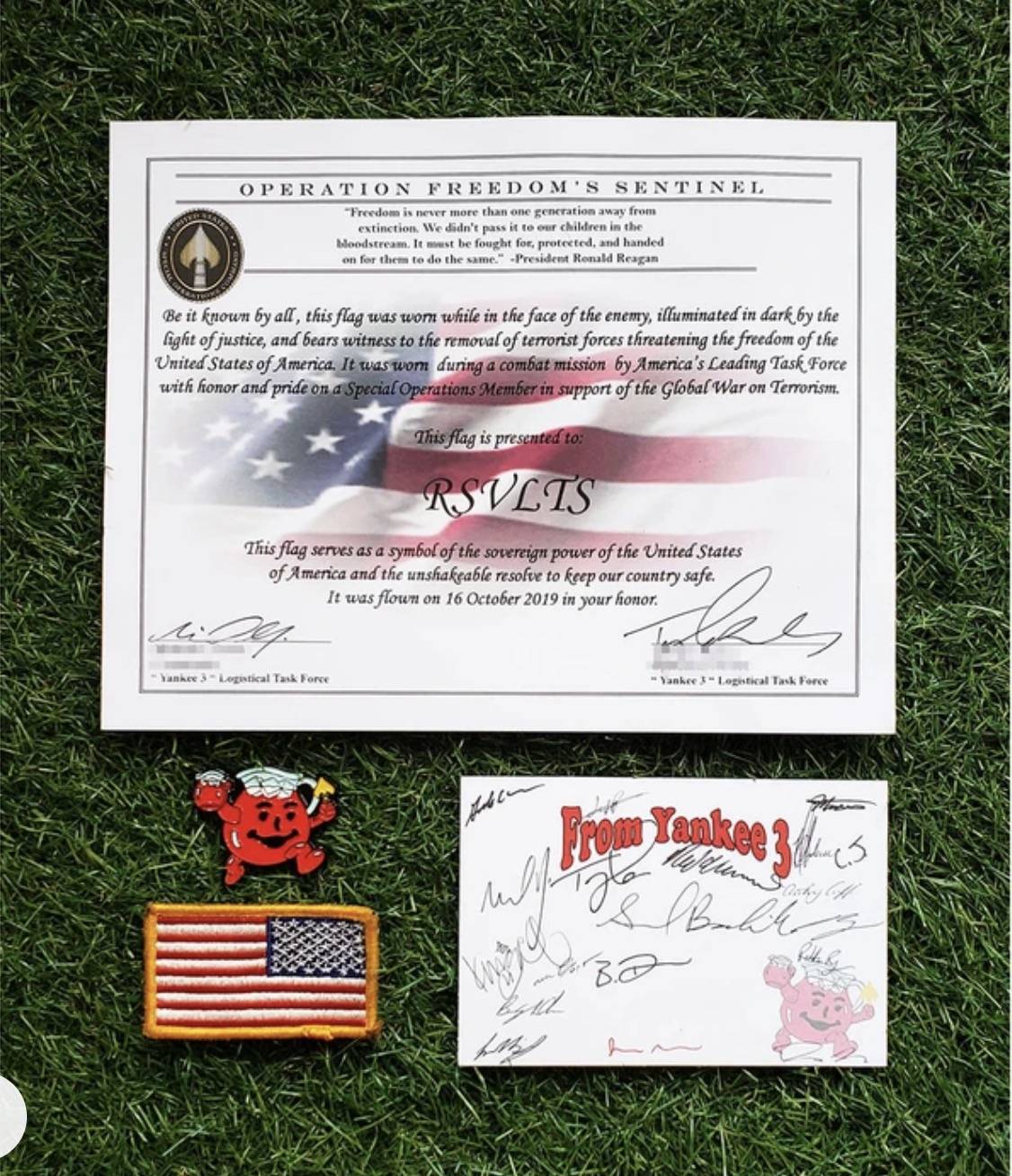 Once we hit the specific goal of items and the box is full, we pack it up and ship it out.

Our next Deployment Box is launching soon so don't forget to sign up for notifications.

---
Want a RSVLTS Deployment Box? Fill Out This Application.

If you or a loved one is stationed overseas and may like a RSVLTS Deployment Box in the future fill out the information below so we can get in touch.

---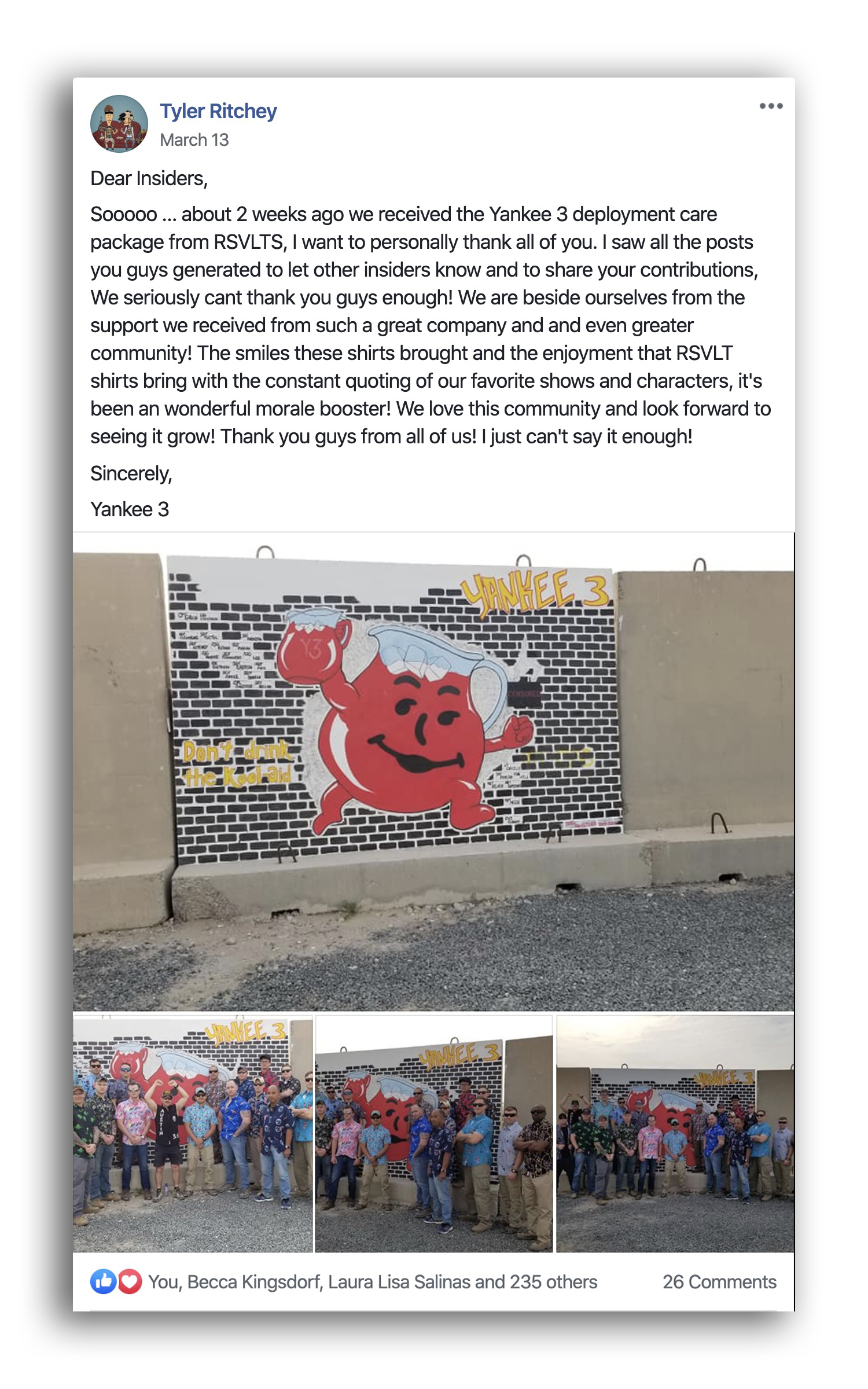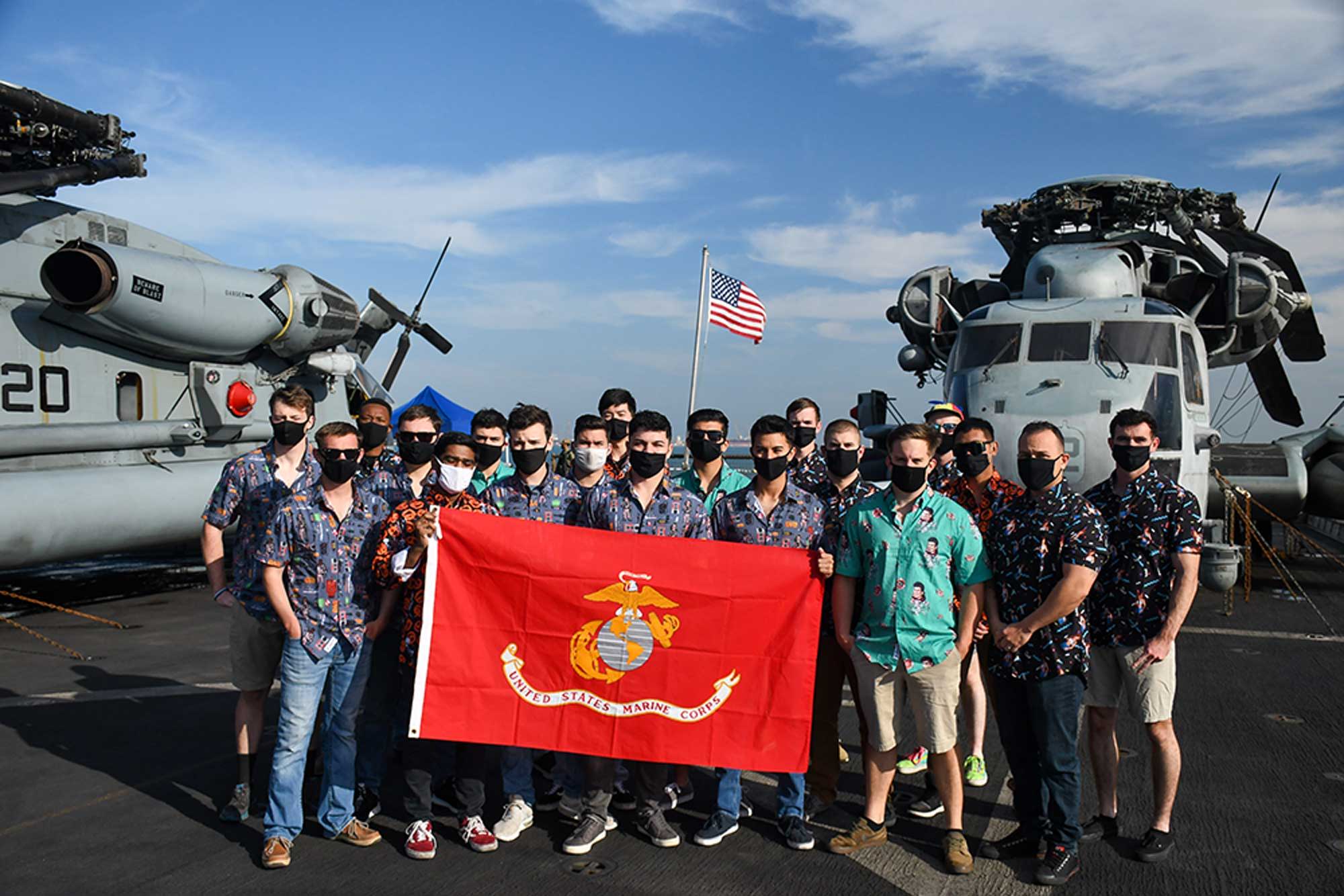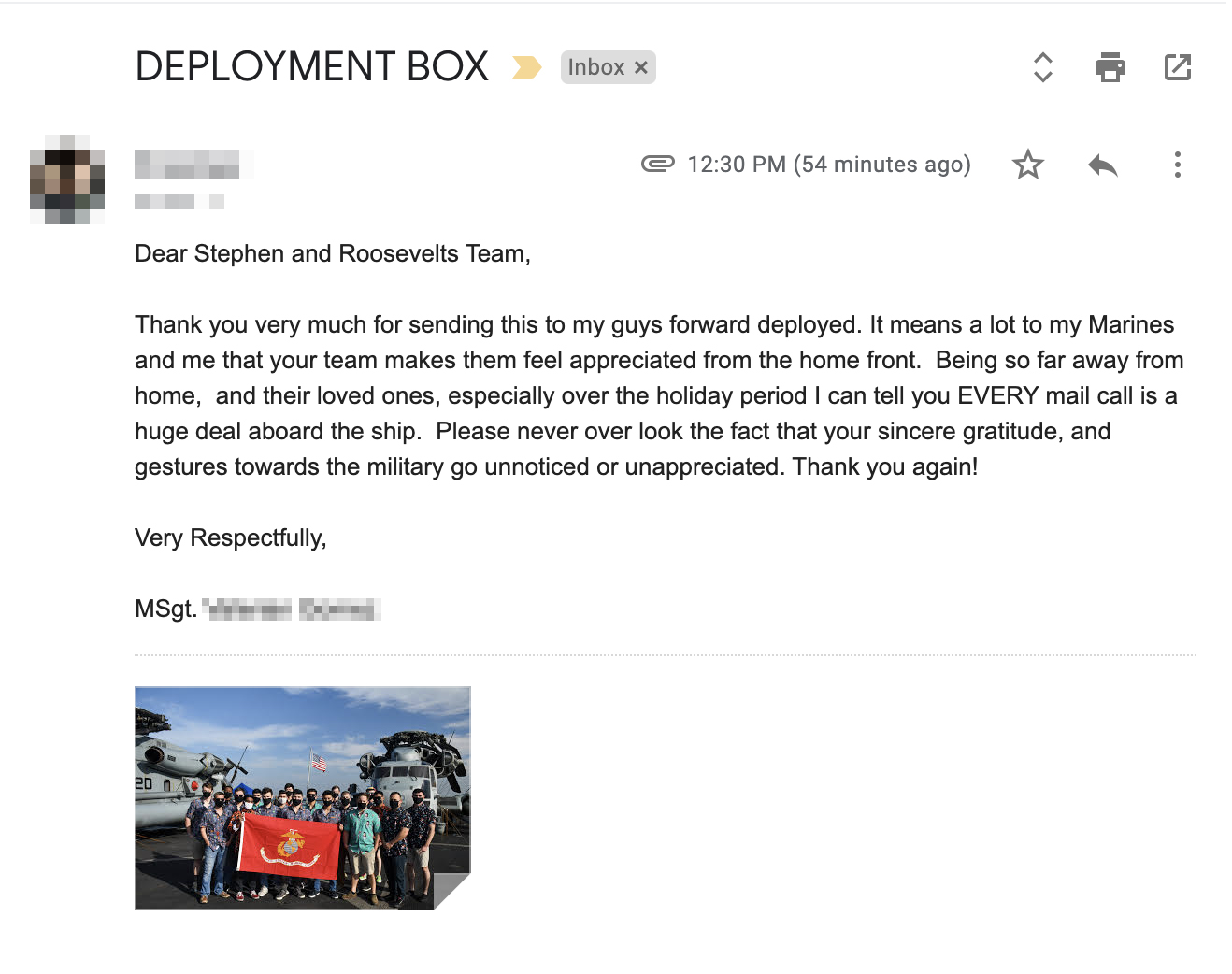 Sign up below to join the movement.